Defrostatica showcase on Callshop Radio
Intergalactic Rhythms invited me to play at their Callshop radio show, expect footwork jungle label classics and forthcoming tunes.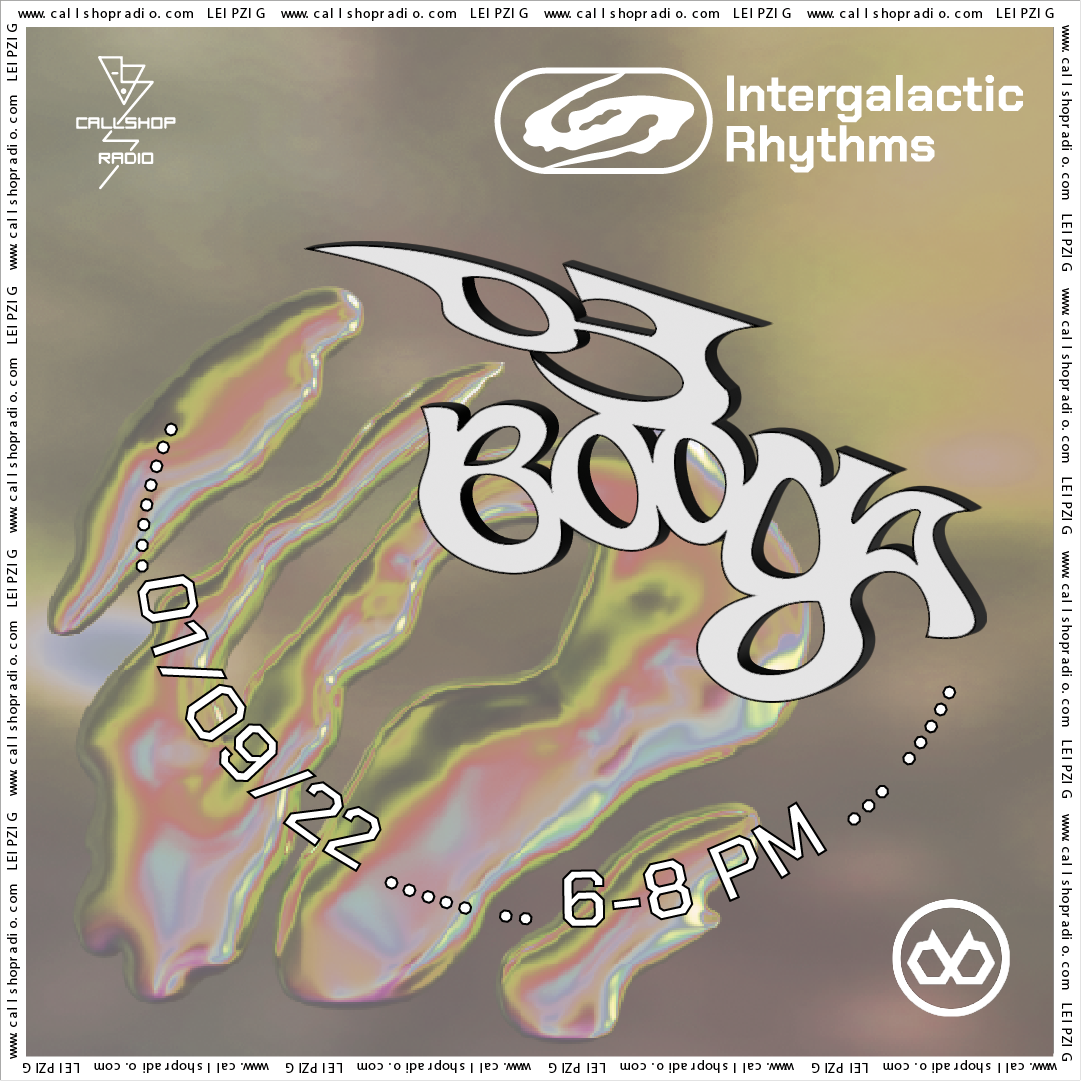 Self Learning System and Defrostatica recently teamed up for Cosmic Chaos night on September 23rd at Distillery which went down rather well. Some time before the event Friedrich Ernst and DJ Unisex from Self Learning System invited me to play live on their Intergalactic Rhythms show at Callshop Radio - an online radio based in Düsseldorf, with a dependence in Leipzig & Paris. The Leipzig station is in the same building as IFZ club so it felt right at home. I decided to showcase some risky footwork jungle, juke and hybrid bass music of Defrostatica to the audience of Intergalactic Rhythms and pulled some label classics as well as forthcoming tunes by Sun People, Arcane & Jon1st.
Tracklist
Sun People - Into The New / Into The New EP DEFR009
Arcane - Rapture / Rapture EP DICA020
Dispondant - Jazz Solo / Acid Jazz EP DICA009
BSN Posse - Rituals / Rituals EP DICA014
Sinistarr - Torpor / Everything On Time EP DICA011
Dispondant - Warehouse Acid / Acid Jazz EP DICA009
Arcane & Jon1st - Arpe Diem / Bloodstone EP DICA022
BSN Posse - Southern Comfort / Rituals EP DICA014
Detroit's Filthiest - Motor City Blues / Fight To The Finish EP DICA018
Kator - Synthwork / Getstacked EP DICA002
Detroit's Filthiest - Secure The Bag / Fight To The Finish EP DICA018
Greazus - WTF / Phantasia EP DICA019
Sun People - Overtoom / Into The New EP DEFR009
DjBadshape - I See Red / Hybrid Hooks DICC002
Square7 - Cosmic Chaos (Sun People Remix) / Bandcamp exclusive
Greazus - Retro Active / Phantasia EP DICA019
HomeSick - Carbob (Sam Binga Remix) / Hybrid Hooks DICC002
Sun People - State Of Flux / Into The New EP DEFR009
Kator - Basics / Getstacked EP DICA002
HomeSick - Yes Track / Bolt EP DEFR007
Maltin Worf - Recognize (feat. Rider Shafique) / 4AM EP DICA016
HomeSick - Get Back Up / Burnout 2099 EP DICA010
Arcane & Jon1st - Bloodstone / Bloodstone EP DICA022
Kator - Getstacked / Getstacked EP DICA002
Arcane - Won't Deny / Hybrid Hooks DICC002
Kiat - Brooklyn (Booga Remix) / Future Sound of Leipzig DICC001
BSN Posse - Burnin Shoes (feat. Jon1st) / Rituals EP DICA014
Philo & dreadmaul - Do It Right / Do Ut Right DICA021
Philo & dreadmaul - Shame Bats/ Do Ut Right DICA021
Arcane & Jon1st - Honey Dew / Bloodstone EP DICA022
Detroit's Filthiest - Funky Sperm / Honor Among Thieves EP DICA008
Arcane - So Nice / Rapture EP DICA020
Alec - Ucandoit / Future Sound of Leipzig DICC001
Detroit's Filthiest - Failure 2 Launch / Fight To The Finish EP DICA018
Sun People - Like You Do / The Walls EP DICA015
Kiat - More Than One (Digital Remix) / Nightingale EP DICA017