Square7 - Cosmic Chaos
I revived an old alias for new music and a joint venture show between Defrostatica and Self Learning System.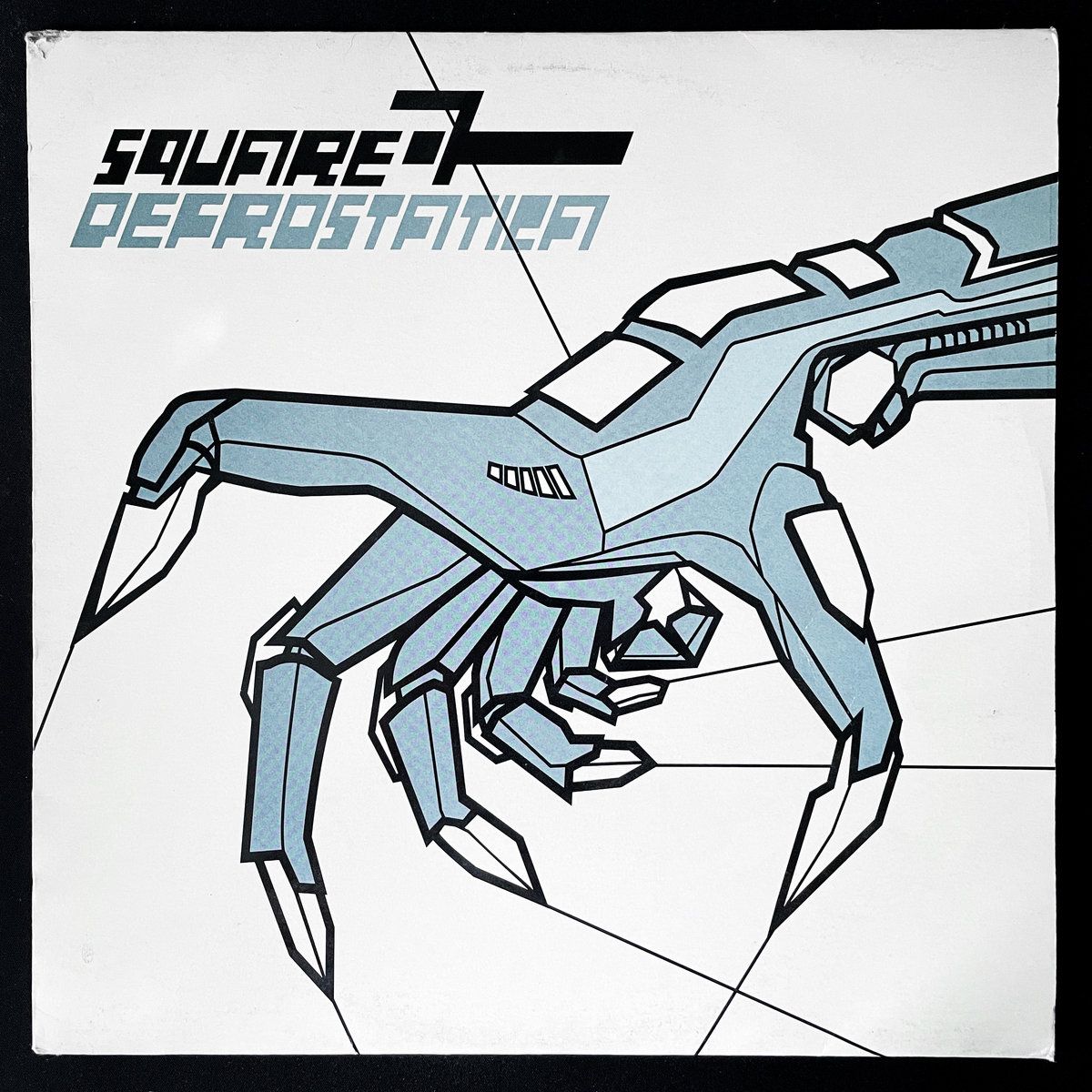 The news is I made a new track under my alias Square7, which is to say I had to revive it. The photo shows the cover artwork from my one and only 12" record from 2000 on Frost Music 001, it's a rather chill electronica track, listen below.
So the name Defrostatica was out there for a while already before I founded the label in 2015.
I got in contact with Friedrich Ernst and DJ Unisex from Self Learning System Records exactly one year ago to introduce them to the Frohfroh magazine readers and ever since I was interested what these young electro label founders where up to. This summer we decided to team up for a joint venture at Distillery, Leipzig on September 23rd as Cosmic Chaos.
Self Learning System / Electro + Breaks Floor
Acidfinky (BLVSH, THF Radio)
DJ Unisex (Self Learning System)
Alice in Flames (Disposable Time)
Friedrich Ernst (Self Learning System)
Defrostatica / Jungle Tekno + DnB Floor
Sun People (Defrostatica, Exit)
Philo (Defrostatica, Précey)
Dreadmaul (Defrostatica)
Bunny Tsukino (Hotshot, none/such)
Booga (Defrostatica)
Friedrich Ernst, Sun People and I agreed to release a title track with remixes that share the common spirit of electro, breakbeats and jungle tekno - it's out now as a Bandcamp exclusive with the same title as the event. Also available is the download + stickers + ticket bundle.
Making myself at home in Reason Studios again was a nice break from label office work for sure. I have no intentions on making music in the future a priority though, so this is a rare one off.
If you're in Leipzig on Friday 23rd, come around at Distillery and have a dance with us. It's the 7th anniversary of Defrostatica Records and also the release day of a new 12" jungle record from Philp & Dreadmaul called Do It Right - don't miss that!