Ambient podcast guest mix for Vykhod Sily
Got invited by Vykhod Sily podcast and recorded an ambient mix with tracks mainly by drum and bass producers.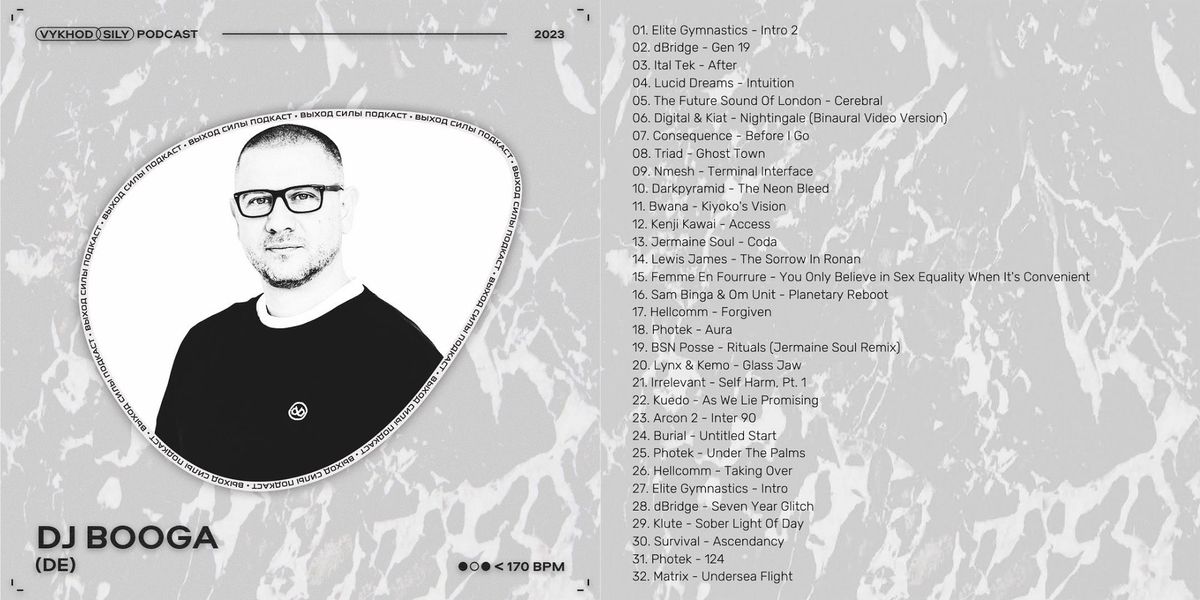 Rustee from Vykhod Sily, a community-supported recording label and a 85/170BPM podcast since 2013 invited me to contribute to the esteemed collection of dj culture around autonomic / jungle music. This mix contains my favourite beatless tracks mainly by jungle / drum and bass producers.
Tracklist:
Elite Gymnastics - Intro 2
dBridge - Gen 19
Ital Tek - After
Lucid Dreams - Intuition
The Future Sound Of London - Cerebral
Digital & Kiat - Nightingale (Binaural Video Version)
Consequence - Before I Go
Triad - Ghost Town
Nmesh - Terminal Interface
Darkpyramid - The Neon Bleed
Bwana - Kiyoko's Vision
Kenji Kawai - Access
Jermaine Soul - Coda
Lewis James - The Sorrow In Ronan
Femme En Fourrure - You Only Believe in Sex Equality When It's Convenient
Sam Binga & Om Unit - Planetary Reboot
Hellcomm - Forgiven
Photek - Aura
BSN Posse - Rituals (Jermaine Soul Remix)
Lynx & Kemo - Glass Jaw
Irrelevant - Self Harm, Pt. 1
Kuedo - As We Lie Promising
Arcon 2 - Inter 90
Burial - Untitled Start
Photek - Under The Palms
Hellcomm - Taking Over
Elite Gymnastics - Intro
dBridge - Seven Year Glitch
Klute - Sober Light Of Day
Survival - Ascendancy
Photek - 124
Matrix - Undersea Flight
Vykhod Sily website | soundcloud | facebook community